I have a lot of time for couture fashion. It allows designers to exhibit true artistry and skill, albeit a rather excessive and exclusive spectacle. Though at times obscure, pretentious even, its magnificence is undeniable. Escapism is a word often aligned with couture. Convention and practicality do not exist in this world. It is unwearable, unaffordable and untouchable. Yet within this moment we can sit back, sigh and
let ourselves be awestruck. It resides in a parallel universe, and all we can do is dream.
Christian Dior
Givenchy
Schiaparelli
Maison Margiela
Valentino
Powered by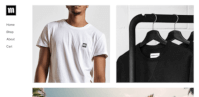 Create your own unique website with customizable templates.