Returning home to Queensland after my first semester of university in Sydney has in some ways been a surreal experience. Going from complete independence in a completely new and unfamiliar environment back to the place that I grew up in, back to family life, has been eye-opening but also comforting. I've realised the ways that I've changed and the ways that I haven't, and the advantages and limitations of both of my new and old homes. Stepping into the bedroom of my childhood was the the moment when I realised that I've moved into a new phase of life. The place where I would feel safety and intimacy, the hub of my adolescent development.

Everything was exactly as it had been left. Sitting on my old bed under the amber glow of my lamp, while having a changed perspective, I still felt the warmth of being home. It will always be there.
Powered by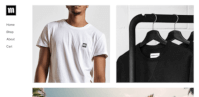 Create your own unique website with customizable templates.